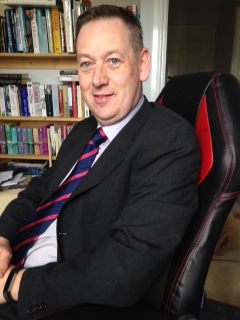 David has thirty years experience of working in the finance and health and social care sectors in a range of management and other roles.  All of which has built in him a wealth of experience and expertise in all aspects of business and people development.
Over his career David has undertaken extensive studies and qualifications in a diverse range of subjects including: Banking and Finance, Health & Social Care, MSc in Management, Training & Development including CIPD, Health & Safety including NEBOSH Diploma.
In addition to which David through his career has worked across a range of roles which have given him considerable knowledge and expertise. These roles include Small Business Adviser, Leadership & Development management, Commercial Trainer, as well as direct operational experience in the highly pressured social care environment. David also has the advantage of having worked in the private as well as the charity and third sectors, with organisations diverse as multinational to family run.
David is very driven, with a great belief in the need for lifelong learning, with the ability and background in being able to successfully communicate and support a wide range of audiences.
You can be assured that any member of the team supporting David, has the necessary skills, experience and qualifications. David has a team who share his passion and he and the team would like to use their experience and expertise to help grow your business, or ensure business compliance, as well as grow and develop people within the business.
Where we work
We've helped businesses and healthcare organisations in various places in England, and are very happy to work throughout England.
M62 corridor
A large amount of our work comes from towns and cities along the M62 corridor including Leeds, Manchester and Liverpool and areas around them.
Along the M1 from the A1(M)
Towns and cities along the A1(M) including cities in the north east, Newcastle, Sutherland, Durham, Darlington and Middlesbrough.  Moving southwards including the York, Barnsley, Doncaster, Sheffield, Nottingham and Leicester.